Product:Aluminum casting pipe fitting/joints/elbow/machinery parts made by gravity casting/low pressure casting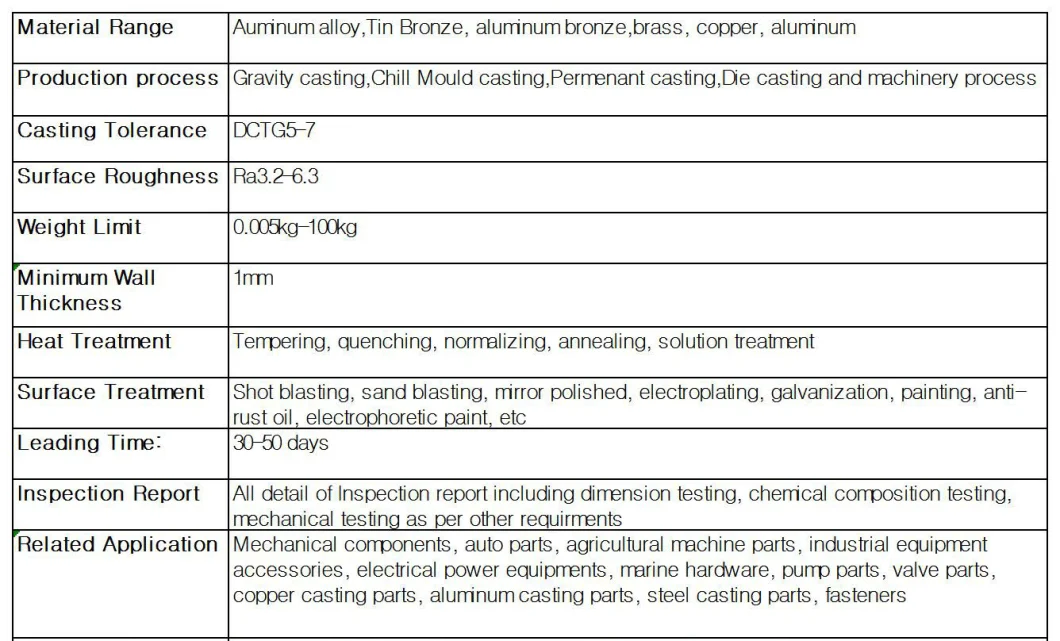 Wuxi Zhenzhe Power Technology Co.,Ltd is a manufacturer specialized in metal casting and machining.With rich experience mor than decades in sand casting and precision casting field,we are committed to OEM the high quality mechanical components and services for our oversea customers.
Production Process & Material Range:
1.Prescion casting,Lost wax casting,Investment casting with material of Stainless steel,Alloy steel,Duplex stainless steell,Carbon steel,Aluminum,Bronze,Brass
.
2.Sand casting,Resine sand casting with material of Aluminum,Copper alloy,Bronze,Brass Stainless steel,Alloy steel,Carbon steel
.
3.Gravity casting,Permanent casting
,Low pressure casting
with material Aluminum
alloy
,Brass.