Equipment overview:
The machine is of three-beam and four-column structure, with functions of quick mold closing, slow mold closing, construction, slow mold shooting, quick mold shooting, mold opening, cutting cake and pressing back.
According to the production process requirements.
The equipment is equipped with three kinds of process selection methods: inching, manual and semi-automatic. The "inching" function is mainly used for machine adjustment
,
The "manual" function is whether each action is normal after adjustment."Semi-automatic" means that one die casting process can be completed only by closing the guard door.
Mould closing adopts liquid filling quick mould closing, fast contact mould turning slow, can increase the working efficiency more effectively. Will not cause mold damage.
Fast injection oil needed for the piston accumulator release the pressure, has a good stability, long service life, convenient maintenance, low maintenance cost, easy material purchase and replacement.
The machine safety door adopt pneumatic push-pull device, and electric interlock, protect door close to have the next program
parameter of apparatus
Name/specification

ZJXS-K-80T

mold clamping force

(Kn)

400

oil cylinder stroke

(mm)

400

maximum open

(mm)

700

injection force

(Kn)

170

injection cylinder stroke

(mm)

160

active area of worktable

(mm)

630*480

Stanchion diameter (mm)

¢

60

motor power

(kw)

7.5-6

oil pump model

YBE--40

Working pressure (MPa)

14

Inside diameter (mm)

¢

70-

¢

130

Equipment volume (mm)

2100*1100*300
8.
Main components of hydraulic system
| | | | | |
| --- | --- | --- | --- | --- |
| The serial number | The name says | specifications | The number of | production unit |
| 1 | Vane pump | YBE-50 | 1 | xianju |
| 2 | motor | 7.5--6P | 1 | Zhejiang.possessing |
| 3 | Shock gauge | YN-60 | 2 | Zhejiang hangzhou |
| 4 | vibration-resistance pressure gauge | YNXC-100 | 2 | Zhejiang hangzhou |
| 5 | electric contact vibration-resistance pressure gauge | 45 # steel | Each 1 set | Xu sheng of refined |
| 6 | integrated oil circuit | XS-25Q | 1 set | Xu sheng of refined |
| 7 | electro-hydraulic valve | DSHG-04-3C2 | 2 | Shanghai |
| 8 | electromagnetic relief valve | S-BSG-06-2B | 1 | Shanghai |
| 9 | reducing valve | RCG-03-C | 1 | Shanghai |
| 10 | overflow valve | BG-03-32 | 1 | Shanghai |
| 11 | liquid fillinf valve | RCF-63A1-10 | 1 | Jiangsu nantong |
| 12 | check valve | CRG-03/-06 | Each 1 set | Shanghai |
| 13 | hydraulic-control check valve | CPDG-06-50 | 1 | Shanghai |
| 14 | electromagnetic valve | DSG-03-3C2 | 1 | Shanghai |
| 15 | electromagnetic valve | DSG-03-2B2 | 2 | Shanghai |
| 16 | one way sequence valve | HCG-06-A1 | 1 | Shanghai |
| 17 | accumulator | 30L | 1 | Xu sheng of refined |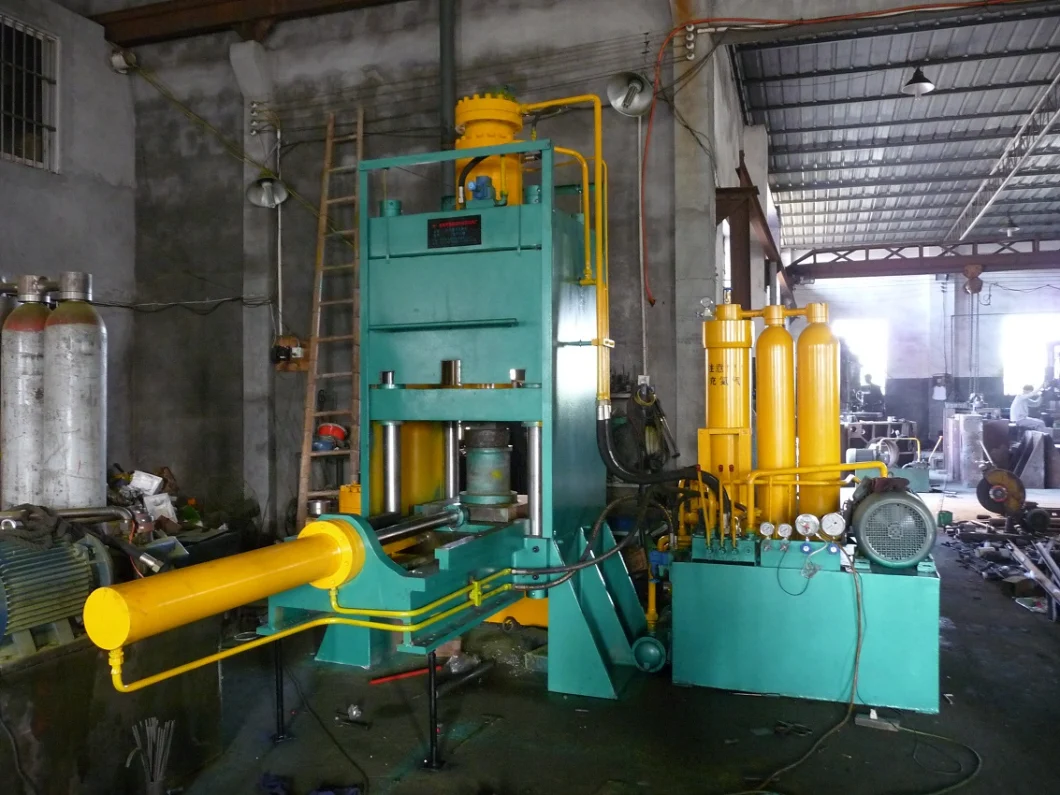 FAQ
Why should I choose YOMATO Die Casting Machines?
Its simple. We offer you the reliable die casting machines with a reasonable price. There are also other high quality brands out there, but they will make you pay more. There are also some cheaper machines, but they don't provide the quality you require for serious die casting.
What's your core advantage?
Yomato awarded as Top 5 brand in China,25+years rich experience in R&D and manufacturing,factory P.C.:700sets/year with higher quality standard,7x24 best response sales & service globally.
Are you trading company or manufacturer?
We are professional manufacturer of die casting machine since 2008,Ecoturst as the sole exporter invested by Yomato group.
Can you customize my die casting machine to my specific requirements?
Absolutely. Every die caster follows a unique process and has specific requirements. If you tell us about your requirements,we will adapt it and customized production.
Are YOMATO die casting machines suitable for producing demanding parts. Like the ones required by the automotive sector?
Without a doubt. Many of our customers work for OEM's and ODM's companies(Benz,BMW,VW,Geely,etc.). Our machines have been fully tested for years and are capable of producing quality parts for the most demanding customers in every industry.
Can YOMATO provide me with a full die casting project?
Of course we can. In fact, most of our customers prefer to get a turnkey project and deal with only one supplier. We produce not only die casting machines, but related peripheral equipment also.
I'm new to die casting. Can you assess me in the best way to start?
You can count on it. We have helped companies with no experience in die casting to take their first steps in this amazing industry. We teach them how to precisely set up their die casting machines and how to coordinate all the different elements in a work cell in order to optimize the casting cycle time.
Do I need a fully automated die casting work project?
As a general rule, the most automated, the most profitable your operations will be. However, depending on your needs, you can start with a semi-automated system and upgrade Later. The minimum configuration we recommend is getting the die casting machine plus the automatic auto ladler.
How to visit your factory?
Please inform us in advance for reception,our factory local in Changzhou,Jiangsu,near Shanghai,Nanjing airport,Changzhou,Liyang railway station.Welcome to visit us,It is also our pleasure to help you on pick-up and hotel booking.