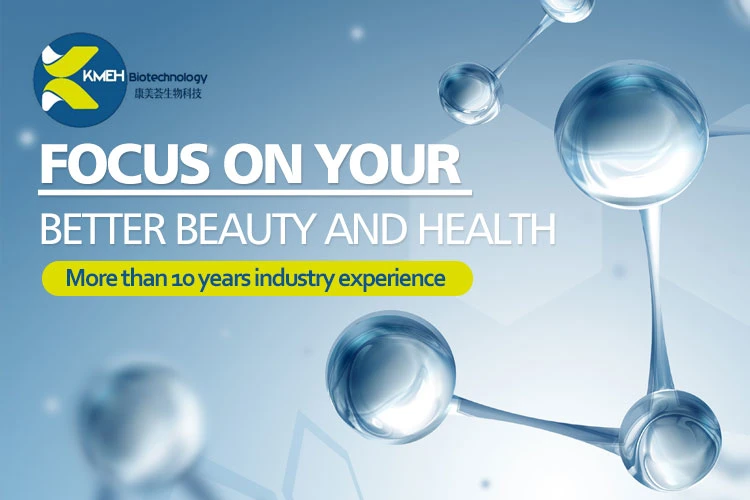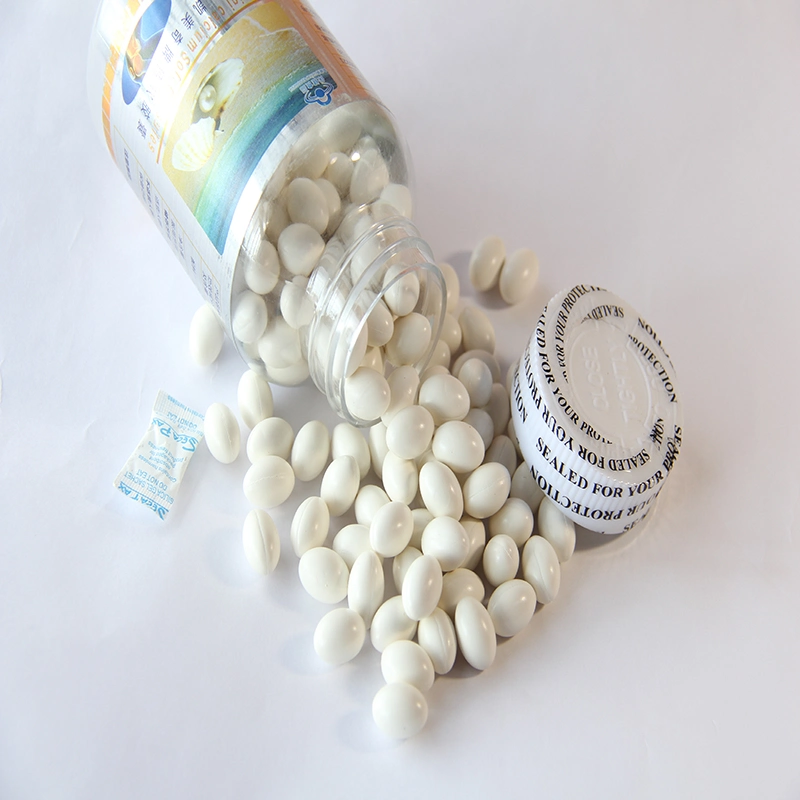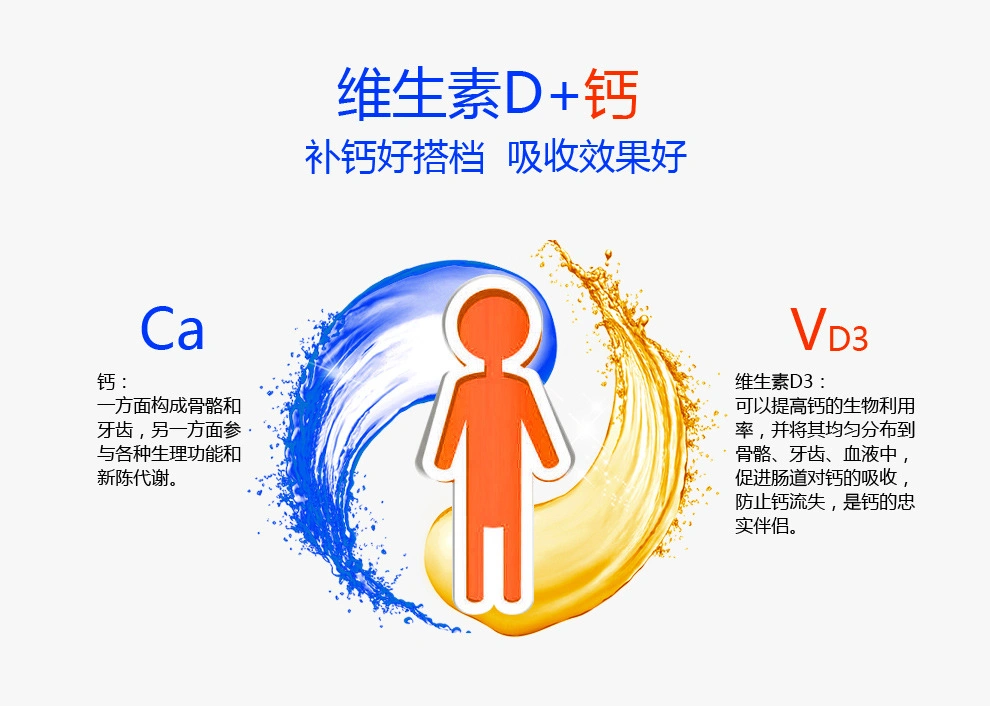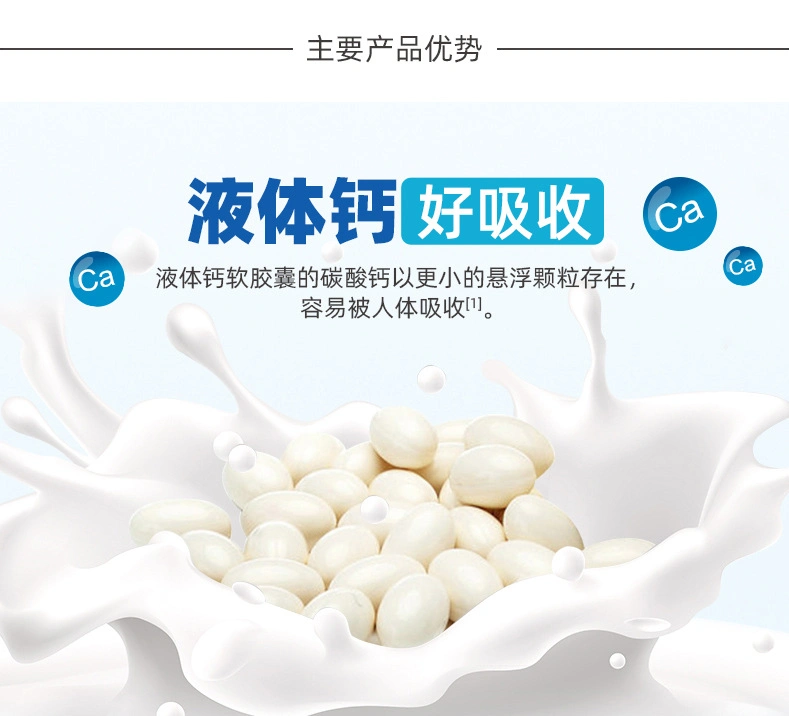 Calcium supplement is very important, absorption is the key
Calcium can form bones and teeth, and can participate in various physiological functions and metabolism.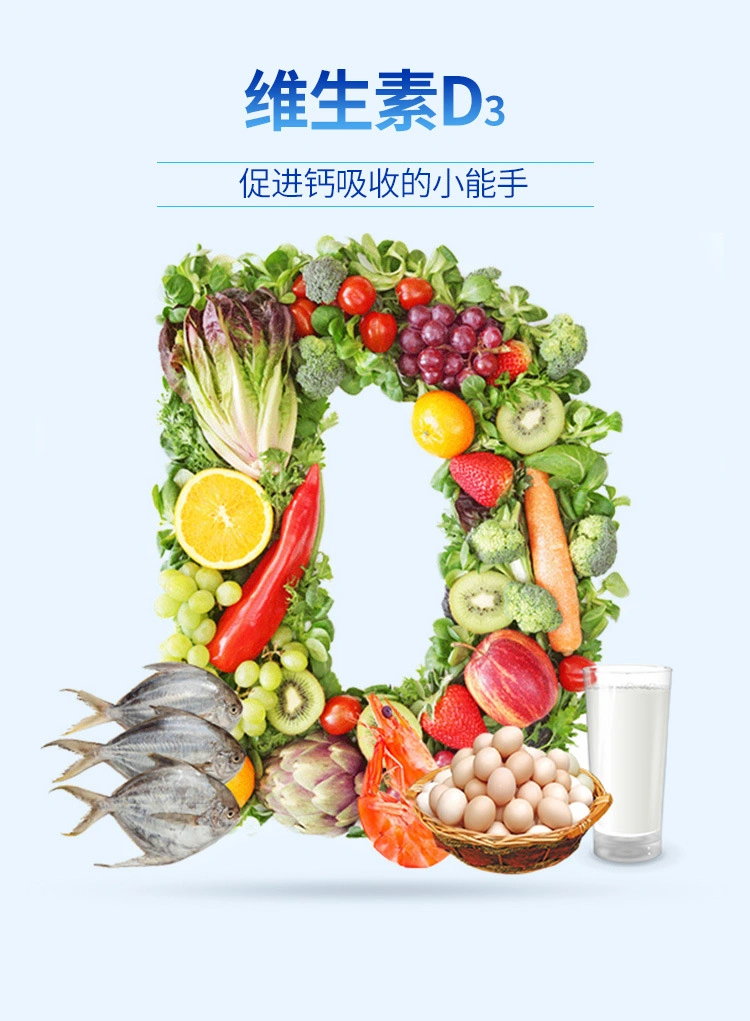 D3 can increase the bioavailability of calcium and distribute it evenly to bones, teeth, and blood, promote the absorption of calcium in the intestines, and prevent calcium loss. It is a faithful companion of calcium.
Calcium carbonate in liquid calcium soft capsules exists in smaller suspended particles and is easily absorbed by the body.
Calcium is lost little by little every day, around the age of 30-35, the bone mass reaches its peak, and then it enters the aging period. After 35 years of age, the calcium loss gradually, especially in women, the calcium loss is three times that of men.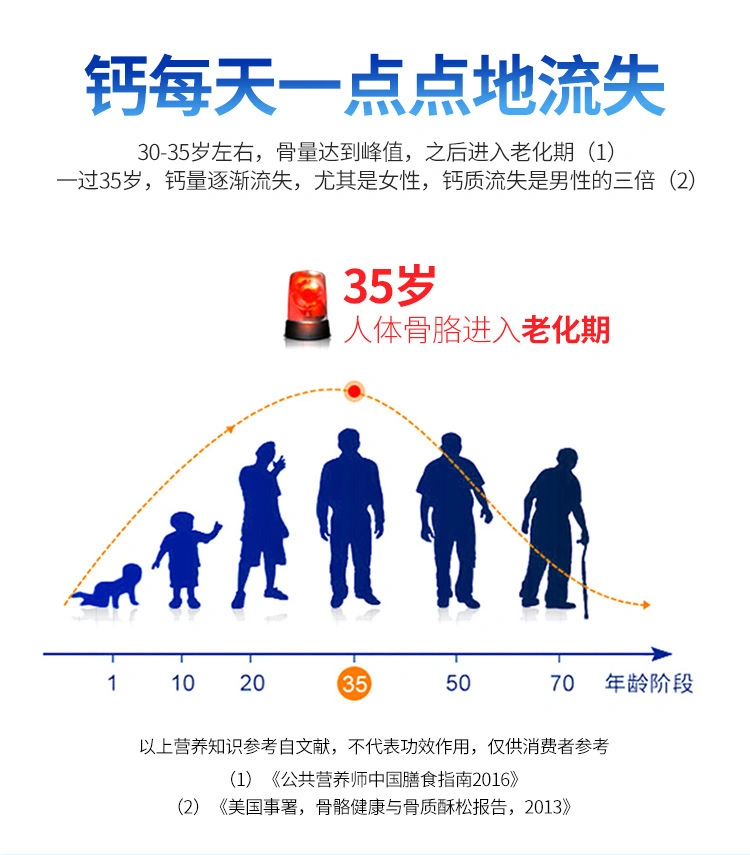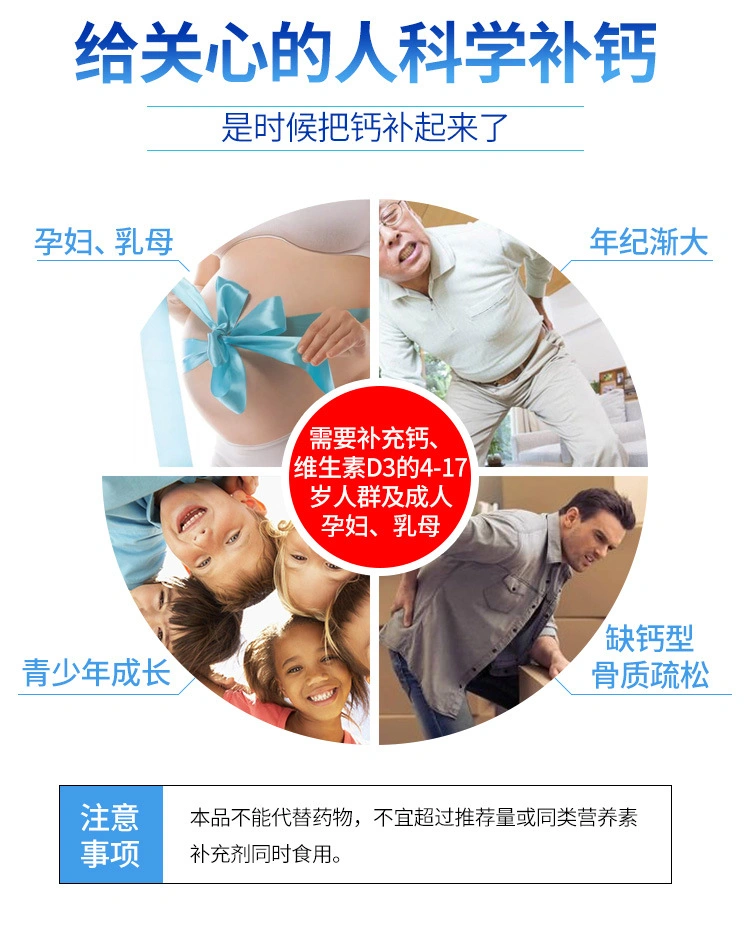 How to judge whether the body is lack of calcium?
Osteoporosis, back pain, exercise fatigue, cramps, night pain in lower legs, sore gums, hunchback, easy to fracture.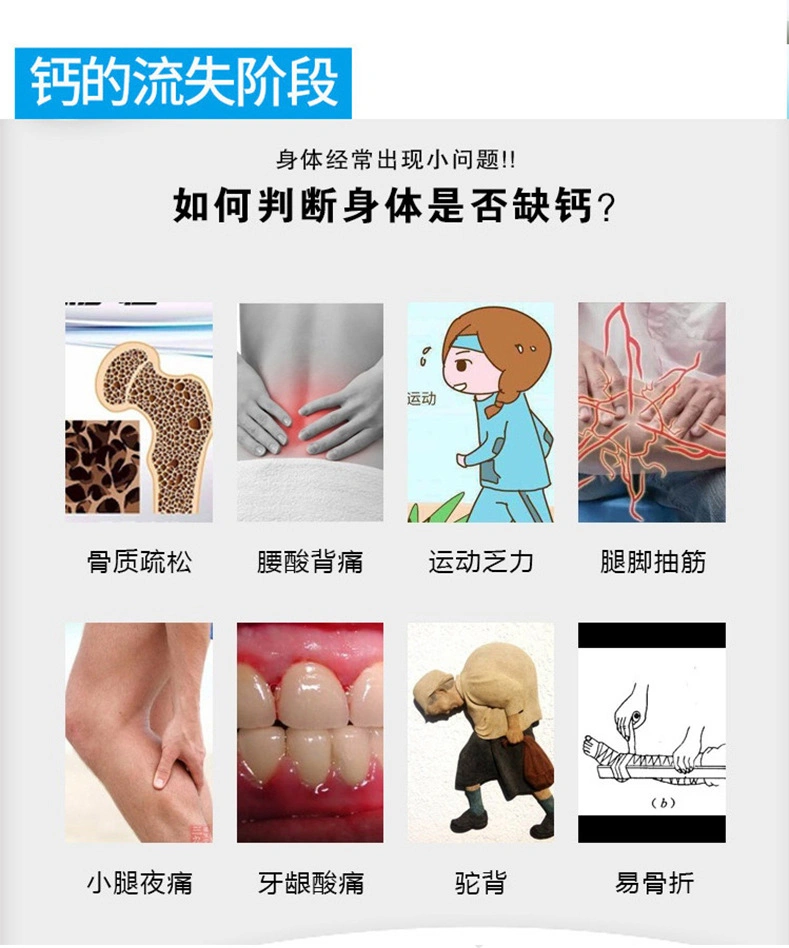 How to take: One capsule twice a day.
Specification: 100 tablets/200 tablets/300 tablets per bottle