| | | | |
| --- | --- | --- | --- |
| Product Name | Gear and Rack | Place of origin | China |
| Brand | Mighty | Material | Steel ,Stainless Steel , Plastic, Alumiunm |
| Bore Type | Pilot Bore,finished bore with keyway | Surface treatment | Blacking/Polished |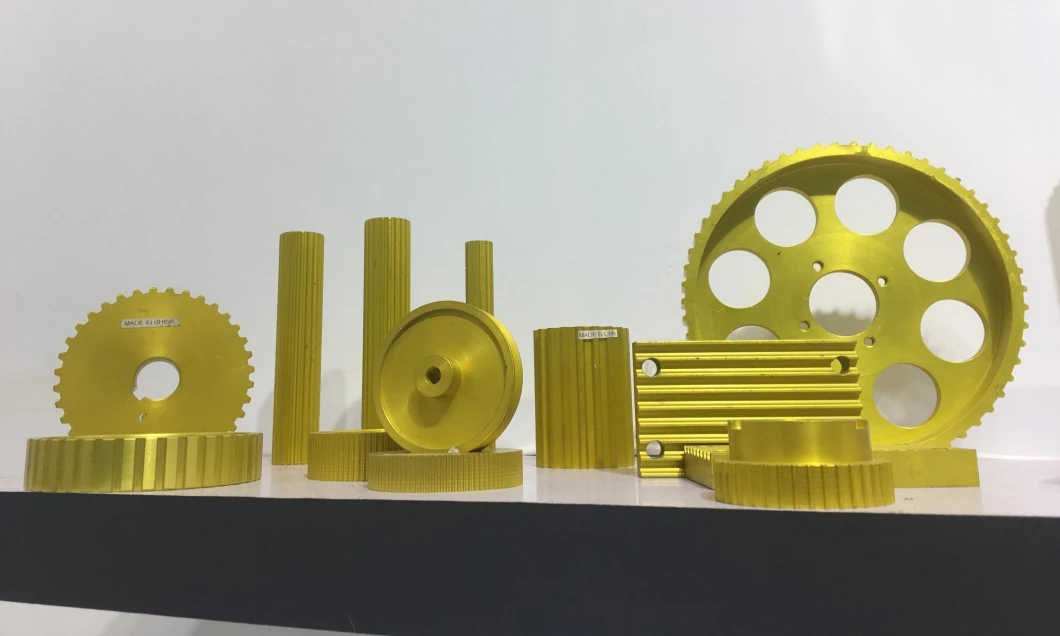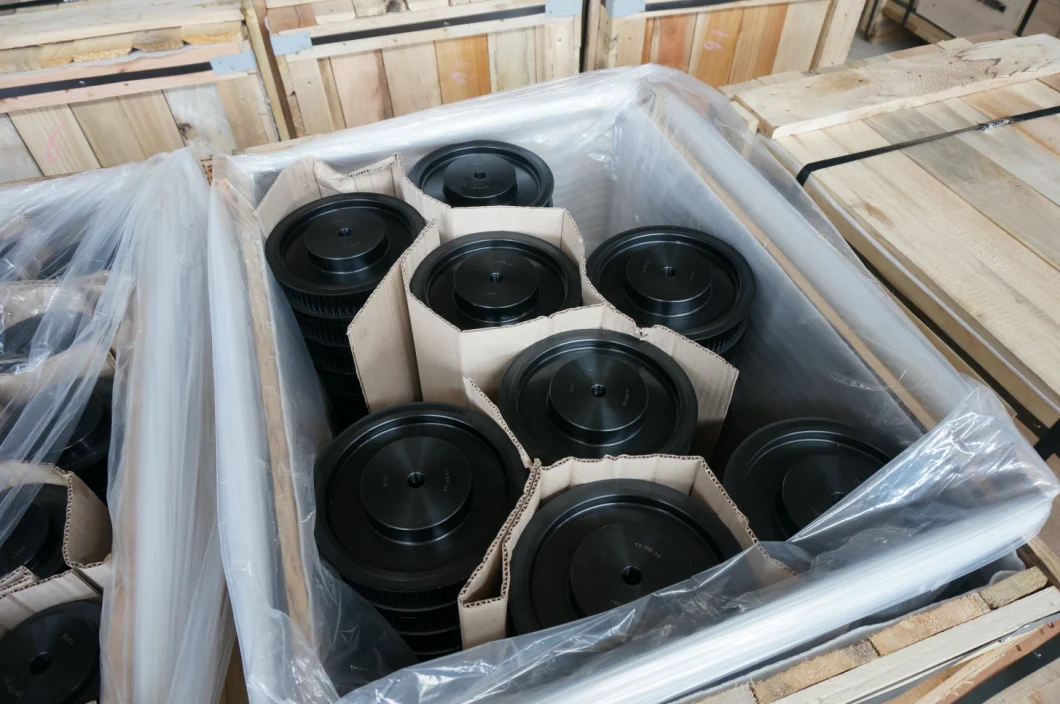 Pulley finds wide application in automobile,textile,chemical fiber,paper-making,printing
machines,sewing machine,office equipment,telecommunication,tobacco,food machinery,
steel machinery,metallurgy,petrochemical works,instrument,meters and various precision
machine tools.Timing belt pulleys or synchronous pulleys rely on accurately meshing
with belt teeth and pulley theeth groove;Reliable meshing between belt
teeth&those of timing pulley;Available in different sizes and combinations of
materialsp;silent power transmission for application swith variable speed pulleys;
Economical means to transfer power cleanp;No slip characteristic
Application of Timing Pulley: 3D Printer, Cars, Machining facility, Textile machinery, Generator, Reducer, Mining machinery etc...
We manufacture timing pulleys and timing bars as follows:
H, XH, XXH; L, XL, MXL; T2.5, T5, T10, T20; 3M, 5M, 8M, 14M; AT5, AT10, AT20; 3MR, 5MR, etc.
Bore: Pilot bore, taper bore
Material: Allumiun, Steel C45/Steel 1045, Cat Iron GG25.
Finished: Black finished, anodized, zinc-plated etc.