Product Description
Timing chain kit, auto timing kits
They are suitable for various Car Brands: Buick, Nissan, Suzuki, Ford, Fiat etc
Timing chain kit contains :
1.Timing chain
2.Cam sprocket
3.Crank sprocket
4.Tensioner
5.Guide
Guarrantee : 60,000 km or One year ~~~
Product name
OEM NO.
FOB price (usd)
timming kits chevrolet aveo 4 cil 1.6
96417177
96350550
96350526
15.30
timming kits chevrolet optra limited 4 cil
9128738
9128738
92066312
9158004
15.80
timming kit chevrolet optra desing 4 cil
96413861
96413863
96413864
55567191
16.30
timming kit chevrolet spark
94580139
96610029
7.20

the price according to qty change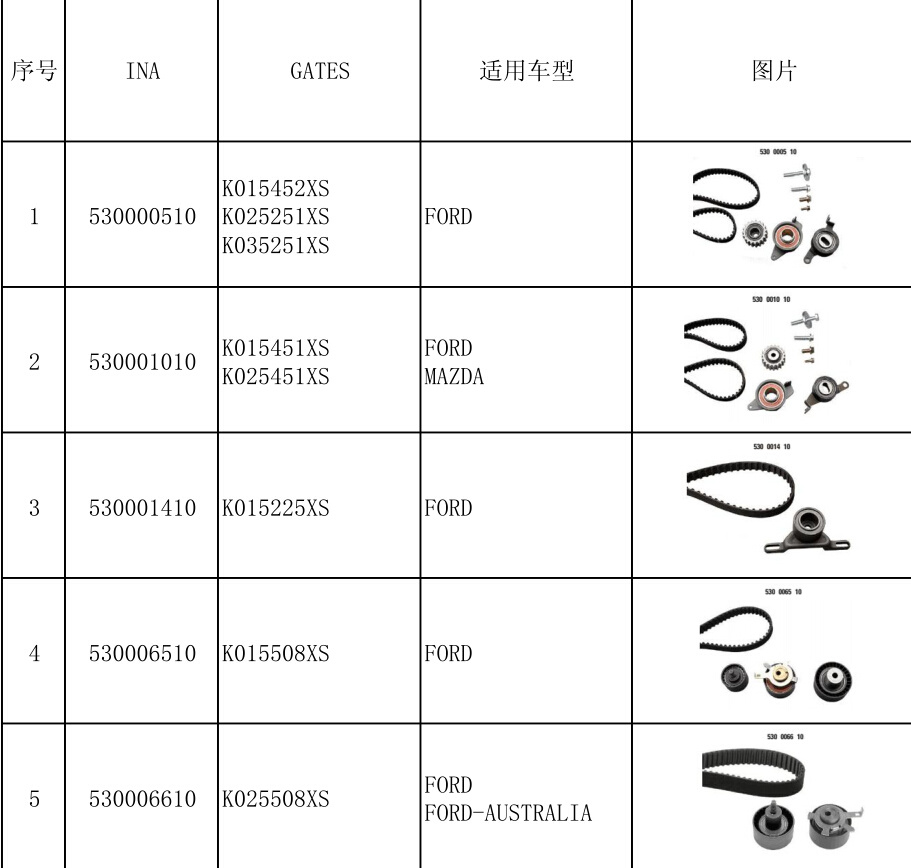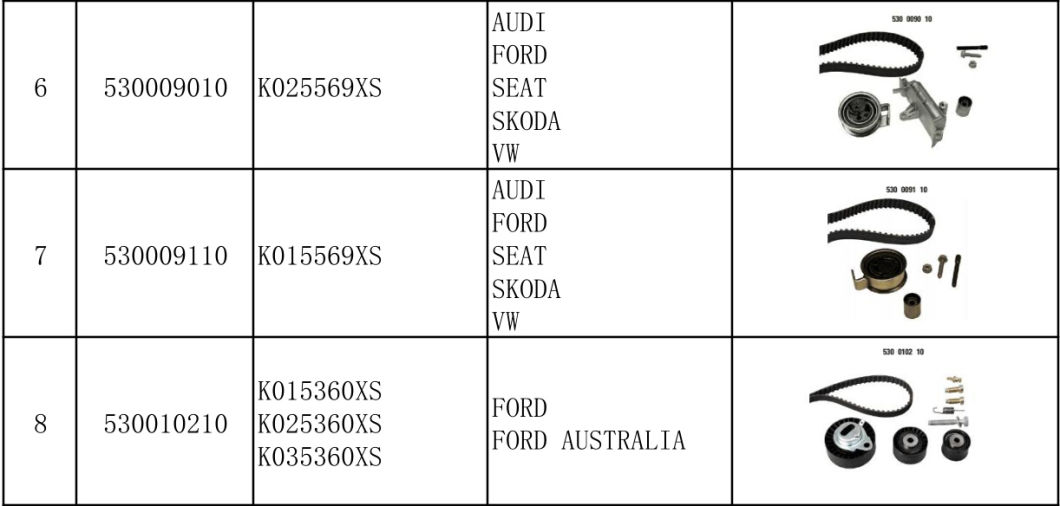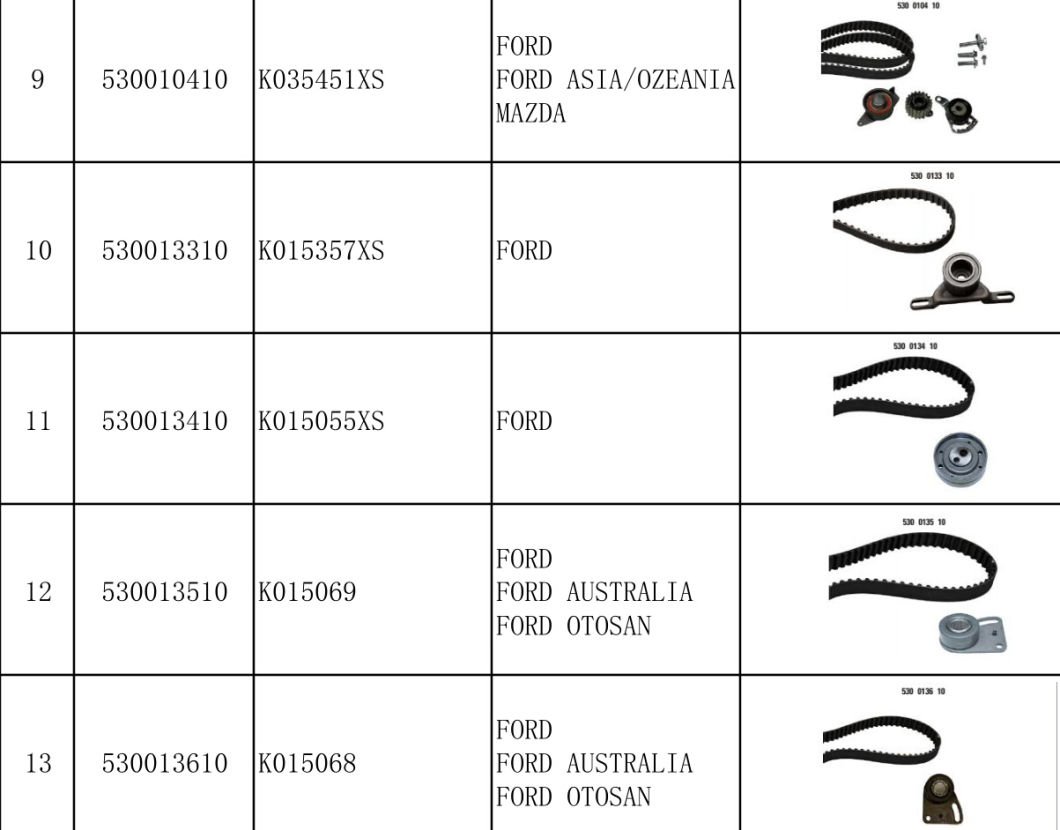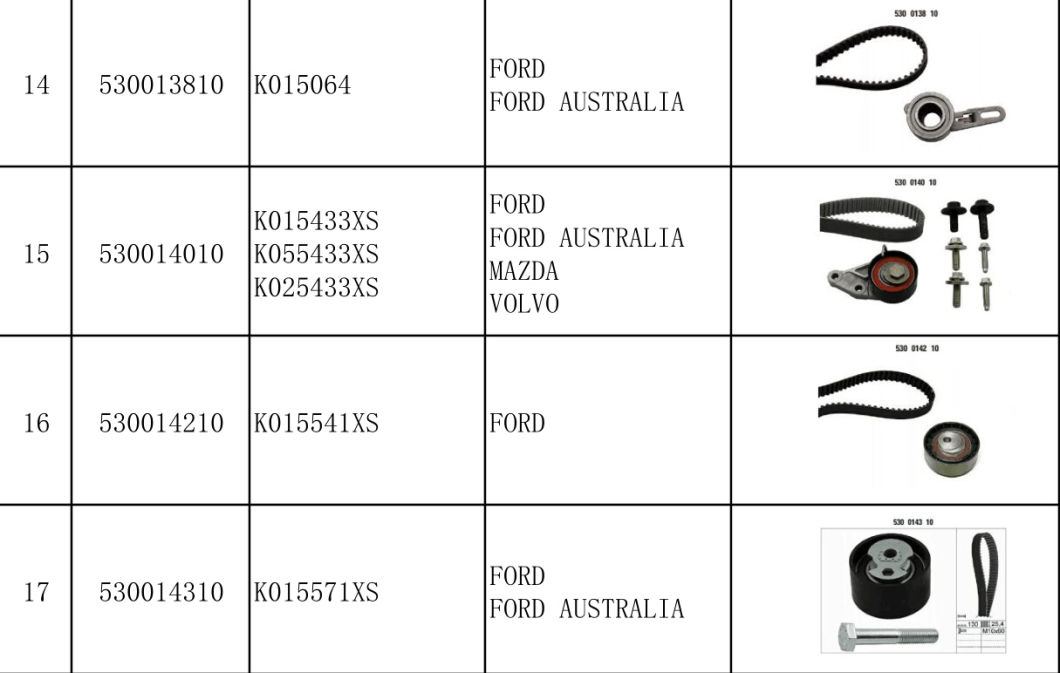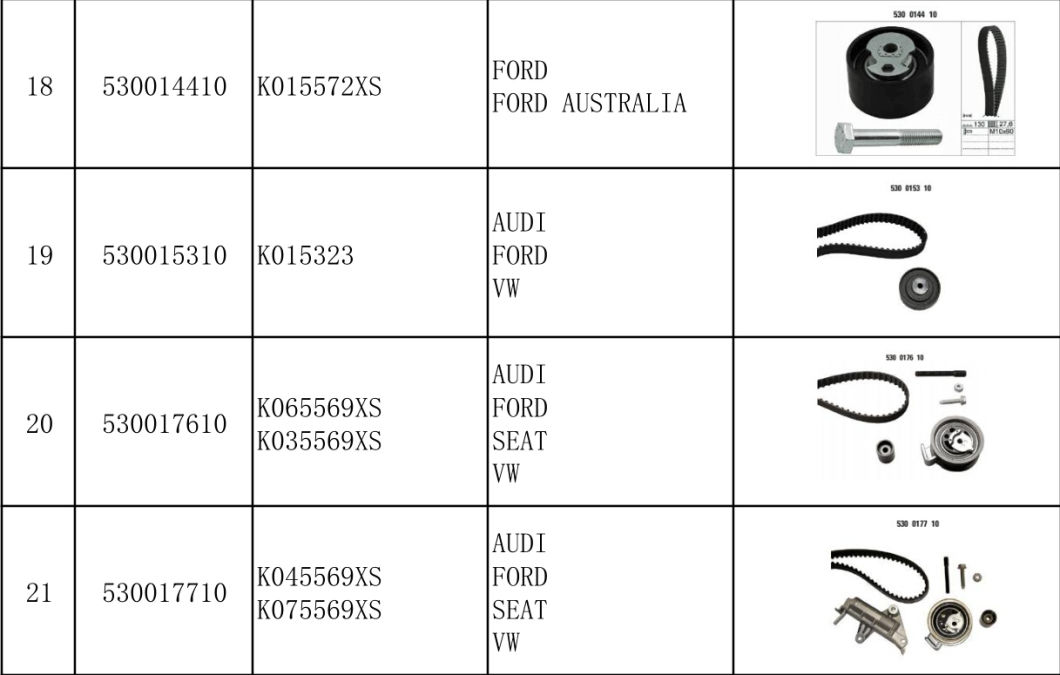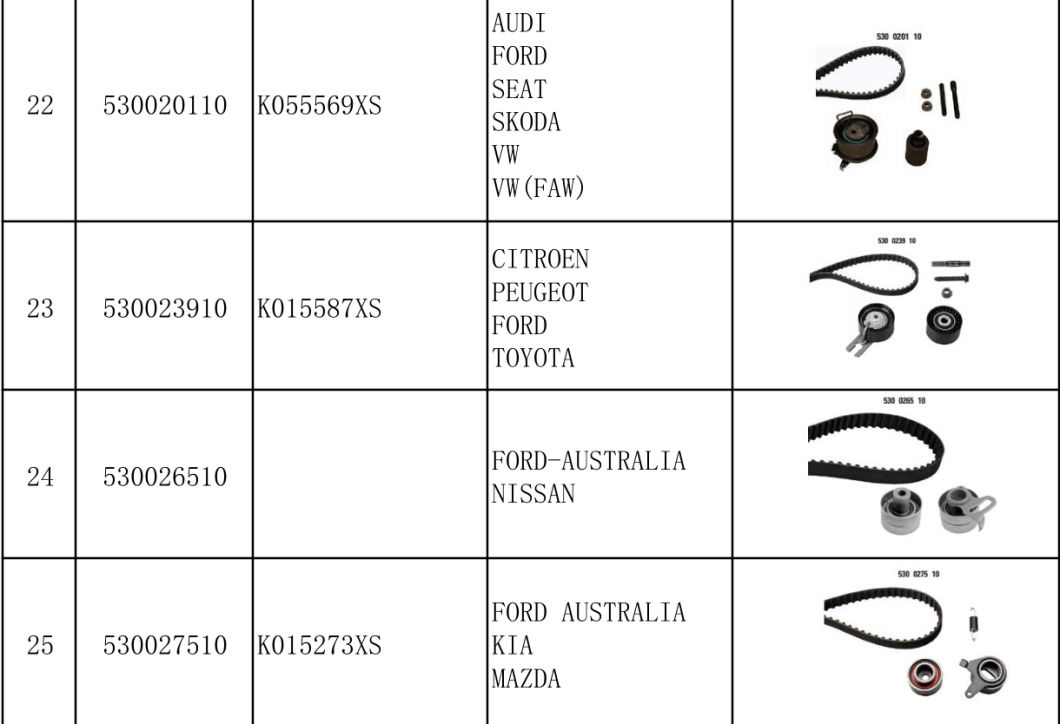 Timing chain kit parts Details
(1)Component Part:
Timing Chain, Timing Sprocket/Gear, Tensioner, Guide, Gasket and so on.
(2)Timing Chain:
Material: Link Plate--65Mn; Pin--35CrMo; Bush, 20CrMnMo
Process: Link Plate--isothermal heat treatment; Pin--chromate treatment
Link Plate Surface Treatment: Bluing, Yellowing, Copper-plated, Zinc-plated, Nickel-plated, Chrome-plated
Pin and Bush with polishing treatment, and pin with accurate grinding
Hardness: Pin, RC60; Link plate, RC47
Pin Diameter Tolerance: 0.015mm
Tensile Strength: 5.5~6.0kn
(3)Timing Gears:
Material: S45C, FCD450
Treatment: Carbonized
Teeth Hardness: HRC48~52
(4)Tensioner:
Material: FC200
Hardness: HRC20
Tensile Strength:≥200MPA
(5)Guide:
Material: S45C, PA66
Hardness: S45C, HRC18~22; PA66, HRC75~80
OUR ADVANTAGE
A.about quality
1.before packing,every product will be inspected;
2..strictly according to client's requirement.
3.the parts shall be no cracks,surface are not allowed to have scratches,bumps,magnetic needle injures,concave,corrosion and other defacts.
4.reliable welding, engine spare parts, iveco daily parts
B.about price
1.high quality with competitive price;
2.professional manufacturer,factory,so,we have the competitive price;
send samples is ok ,pls arrange the sample cost and freight collected.
C.about service
1.small quanlity orders are also accepted
2.OEM orders are welcomed.
3.print logo on the body is avaliable .
4.we have a professional quality inspection personnel to ensure the quality of the product;
5.warranty for our quality, Iveco engine parts, Iveco daily parts , engine parts
SPROCKET
DYANGEAR: S289 FOR TIMING CRANKSHAFT
OE#3735412
C-3023K
C163 S288 S289
| | | | | | |
| --- | --- | --- | --- | --- | --- |
| | Sprocket | Sprocket | Sprocket | Chain | Chain |
| Ref No | Ref No | S390N | S645 | TC-160 | TC-370 |
| S273 | S444 | S391 | S650 | TC-163 | TC-371 |
| S274 | S445 | S394 | S651 | TC-165 | TC-372 |
| S288 | S448T | S396N | S688 | TC-167 | TC-373 |
| S289 | S449 | S397 | S689 | TC-168 | TC-374 |
| S296 | S469 | S401 | S700 | TC-169 | TC-376 |
| S297 | S475 | S410 | S712 | TC-179 | TC-380 |
| S308T | S610N | S412N | S713 | TC-4160 | TC-387 |
| S314T | S493 | S414 | S715 | TC-202 | TC-390 |
| S321 | S506 | S415 | S721 | TC-351 | TC-491 |
| S323 | S511 | S420T | S732 | TC-354 | TC-494 |
| S331 | S539 | S430N | S766 | TC-358 | TC-495 |
| S353 | S542 | S-431 | S774 | TC-359 | TC-498 |
| S354N | S612 | S436 | S776 | TC-361 | TC-499 |
| S355 | S619 | S438 | S793 | TC-368 | TC-506 |
| | S620 | S359 | S632 | TC-369 | |